I have decided to have a call for a few more talented girls to join my Creative Team. I have a few things coming up soon and a few other things in the pipeline and I feel it's time to expand just a little.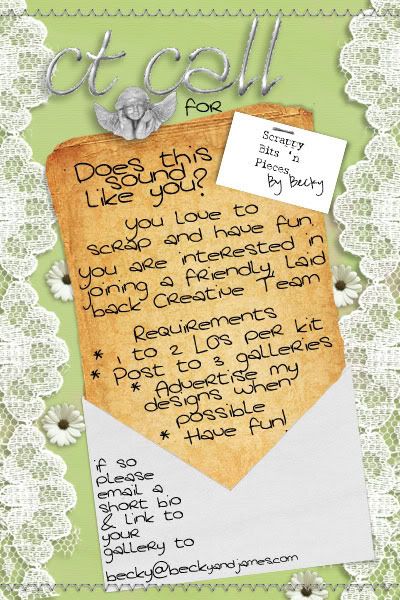 Does this sound like you?
You love to scrap and have fun
You are interested in joining a friendly, laid back Creative Team
Requirements
* 1 to 2 LOs per kit
* Post to 3 galleries
* Advertise my designs when possible
* Have fun!
if so please email a short bio & link to your gallery to becky [I]at[/I] beckyandjames [I]dot[/I] com
Call will close when all positions have filled.
If you think you'd like to join us, please apply!! Can't wait to hear from you!!