I know you all have tonnes of amazing Easter photos of friends, family and chocolate covered kiddos, which is just perfect because the Color with Caryn CT has put together a blog train just for those special memories!
With the Easter Bunny away on holidays (our title:), you'll find cute little chicks and beautiful Easter inspired elements. I'd love to hear from you if you grab this :)
Here is my portion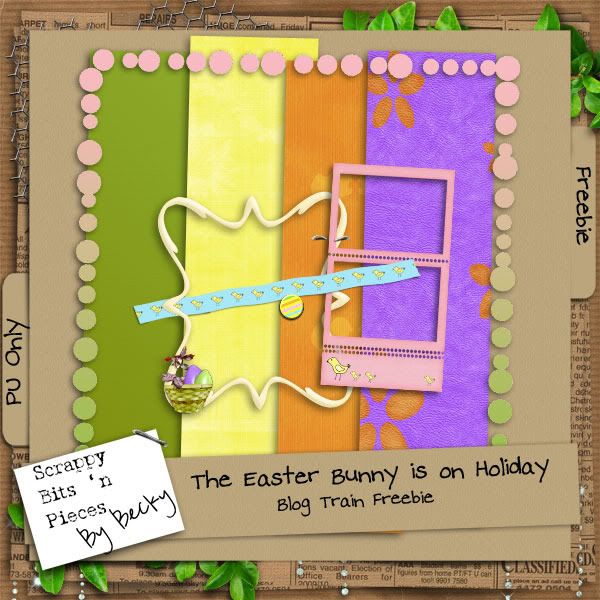 Download Here
This is your last stop, I hope you've enjoyed picking up all the pieces of the kit - if you got lost along the way or have started here, never fear! I'll link you up!
Color With Caryn
Sarah
Marianne
Michelle
Beth
Susan
Becky
<-------- You are here
If you're loving this blog train, pop by Caryn's
store
at Digiridoo Scraps (or
mine
or
Mich's
- a little shameless self promotion never hurt anybody!) because with any purchase throughout the month of April you get
Hanging the Moon
, an amazing collab containing 45+ papers, 90+ elements and 3 alphas FREE!!! Yes - FREE!!!
It was the perfect kit for me to scrap a pic of my little nakie fairies. I love how this LO turned out :)